What do Afghans think of Indians?
阿富汗人如何看待印度人?(2)
以下是Quora读者的评论:
Achal Gautam lives in India
Last week I booked a taxi in a small Danish town to go to Airport at 3 AM. The driver was listening some songs. After a few minutes, I was shocked to found that the driver was listening old Hindi songs. The driver was from Afghanistan. I met 5 Afghans during my last trip and in total I have met more than 10 Afghans.
Afghans think that unlike Pakistan India does not interfering in their internal politics & ongoing civil war. India is perceived to be helping Afghanistan without any hidden agenda.
India is helping to build hospitals, dams, institutions (like parliament building), schools etc. One Afghan told me about Indira Gandhi hospital (a child hospital) in Kabul.
When they visit India, they don't feel that they are in a foreign land. Unlike Pakistan, Afghans are treated well in India. Many Afghans are regularly harassed in Pakistan by local people & police who demand extortion money from Afghans.
India is a favorable destination for Afghan students. Thousands of Afghans students study in Delhi, Hyderabad, Pune, Bangalore, Manipal etc. They return to Afghanistan with a friendlier image of India.
India has a historical tie with Afghanistan dating back to 3-4000 years
Generally, Afghans hate Pakistan and enemy of enemy is always a friend. Even Pak sponsored terrorist group Taliban didn't recognize Durand Line as legitimate border when Taliban was ruling Afghanistan.
Then there is Bollywood factor. Many Afghans can understand Urdu, Hindi and Urdu have same origin. Afghans are very proud that many Indian actors like, Shahrukh khan, Salman Khan, Kadar Khan etc. are of Afghan origin.
Now the cricket angle is growing. India is the main reason Afghan National team has got test status and many times Afghan team plays their home matches in India.
Whenever I meet an Afghan and discuss about Afghanistan, each & every Afghan would talk mention Durand Line and friendlier attitude of India.
上周我在丹麦的一个小镇预约了一辆出租车,凌晨3点前往机场。司机正在听歌。几分钟后,我震惊地发现司机正在听古老的印地语歌曲。司机来自阿富汗。我在上次旅行中遇到了5名阿富汗人,到现在我已经遇到了10多个阿富汗人了。
阿富汗人认为印度人不像巴基斯坦,不会干涉他们的内部政治和持续的内战。外界认为,印度就是单纯地在帮助阿富汗,没有其他意图。
印度正在帮助阿富汗建造医院、水坝、机构(如国会大厦)、学校等。一个阿富汗人还告诉过我喀布尔正在修造一个英迪拉甘地医院(一家儿童医院)。
当他们来到印度时,他们不会觉得自己身处异国他乡。与巴基斯坦不同,阿富汗人在印度受到很好的款待。许多阿富汗人在巴基斯坦经常受到当地人和警察的骚扰,他们会从阿富汗人那里勒索钱财。
印度是阿富汗学生的理想留学目的地。成千上万的阿富汗学生在德里、海德拉巴、浦那、班加罗尔、曼尼帕尔等地学习。他们带着对印度更友好的印象回到阿富汗。
印度与阿富汗的历史渊源可以追溯到3000-4000年前
一般来说,阿富汗人讨厌巴基斯坦,敌人的敌人永远是朋友。当塔利班统治阿富汗时,即使是巴基斯坦支持的恐怖组织塔利班也不承认杜兰德线是合法边界。
还有宝莱坞的因素。许多阿富汗人能听懂乌尔都语,印地语和乌尔都语同源。阿富汗人非常自豪,许多印度演员,如沙鲁克·汗、萨尔曼·汗、卡达尔·汗等都是阿富汗人。
现在板球的因素也越来越大。印度是阿富汗国家队获得测试资格的主要原因,阿富汗国家队经常在印度进行主场比赛。
每当我遇到阿富汗人讨论阿富汗问题时,每一个阿富汗人都会提到杜兰德线和印度更友好的态度。
Anonymous
Hi, I'm from Afghanistan but now live in the US and am studying at a University.
There are a lot of answers so I will be candid.
Politics & Trust : In comparison to neighboring states, those from Afghanistan trust India far more than Pakistan (for sure) and Iran. India has helped us with infrastructure and has been one of the core players who we see as genuinely wanting to help us build our democracy (perhaps even more than the US). This has led to a friendly view of Hindustan.
However, it is interesting seeing reading about the tension that often occurs between Muslims and Hindus in Hindustan. This is just a reminder to us that India is a very diverse state. We often see India as a model democracy to follow (except the corruption) and so we often do not think that religious or ethnic tensions occurs there as they do in the Middle East and Afghanistan. However, even with all the diversity both ethnic wise and religious wise, India has shown us how to establish stable democracy with a vibrant society. Democracy is not an easy thing to achieve, especially in a diverse state, and this is something to be admired from India.
Culture: Bollywood, music, dance, clothing style, etc. We learn a lot about India through Bollywood….we love the music that is produced by the singers/songwriters. The language sounds very beautiful and flows harmoniously with the instruments. I wish that songs in Farsi were often produced at the quality that Hindi music is. Majority of Afghans speak Farsi and there are A-LOT of similarities between the two Indo-European languages. When I hear Hindi, I can make out the gist of what is being communicated (but not all the time).
你好,我来自阿富汗,现在住在美国,在一所大学学习。
政治与信任:与邻国相比,来自阿富汗的人对印度的信任要远远超过巴基斯坦和伊朗。印度帮助我们修基础设施,而且一直是真心愿意帮助我们建立皿煮体制的核心参与者之一(或许比美国还真心)。这使得阿富汗人对印度的看法很友好。
但是每次读到印度教和之间的紧张关系是很有趣的。这提醒了我们,印度是一个非常多元化的国家。我们经常把印度视为一个皿煮典范(除了腐败),所以我们通常不认为那里会像中东和阿富汗那样出现宗教或种族的紧张局势。然而,尽管在种族和宗教方面存在着多样性,印度向我们展示了如何在充满活力的社会中建立稳定的皿煮。皿煮不是一件容易实现的事情,特别是在一个多元化的国家,这是印度值得我们钦佩的地方。
文化:宝莱坞、音乐、舞蹈、服装风格等。我们通过宝莱坞对印度了解甚多……我们喜欢歌手/词曲作者创作的音乐。语言听起来很美,乐器的演奏很和谐。我希望波斯语歌曲的水准能像印度音乐一般高。大多数阿富汗人说波斯语,印欧两种语言有很多相似之处。当我听到印地语的时候,我能听懂他们在说什么。
Muhammed Riyas, Chief Psychologist and Career Coach at LCAT
A former bomb disposal expert in Afghan Army Abdul Rahim had lost his hands while defusing a bomb two years back.
He had approached several hospitals for the hand transplant.Finally he approached a hospital in kerala at the end of a search in many other countries.
The main problem was the collection of hands But that didn't take much time. A family from Eloor(kerala) was ready to donate hands of 54-year-old man Joseph,he succumbed to brain death in a road accident.
After four months the transplanting succsesfully carried out in a marathon surgical feat lasting for almost 15 hours with more than 20 surgeons and eight anaesthetics participating in the procedure. Rahim can now write, drink a glass of water on his own and dial numbers on his mobile phone. He will be able to eat with his own hands soon after the rest.
At the end he thanked the family and doctors and said by rising his both hands "I am very happy that after about three years I have my own hands,
I thought my life was gone. I was very unhappy and thought it was better to die rather than live like this,"
译文来源:三泰虎 http://www.gremelin.com/47890.html 译者:Joyceliu
阿富汗军队前拆弹专家阿卜杜勒·拉希姆两年前在拆除一枚诈弹时失去了双手。
他曾找过几家医院做手部移植手术。在其他许多国家进行了搜索之后,他终于找到了喀拉拉邦的一家医院。
难题在于收集手部组织,但这并没有花费太多时间。来自喀拉拉邦爱洛尔的一个家庭准备捐献54岁男子约瑟夫的双手。约瑟夫在一次交通事故中死于脑死亡。
四个月后,成功地进行了马拉松式的移植壮举,手术持续了近15个小时,20多名外科医生和8名麻醉师参与了这个过程。拉希姆现在可以自己写字、喝水,还可以用手机拨号。休息后不久,他就能自己动手吃饭了。
最后,他感谢了家人和医生,并举起双手说:"我很高兴在大约三年后拥有了新的双手,我以为我的生命已经完了。我很不开心,我觉得死了都比这样活着好。"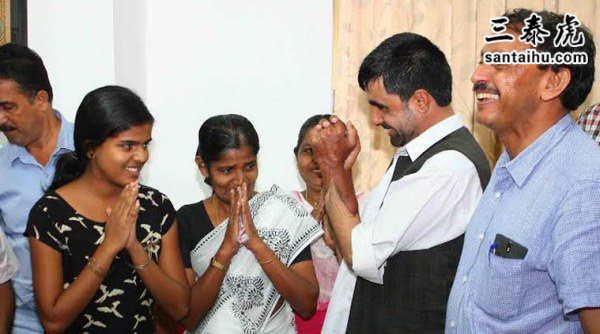 Dharav Kothwala, Manager - Exports at Panama Petrochem Ltd
Have been there that too twice. Kabul and Kandahar. Kabul is as beautiful as Shimla and Kandahar being a bit deserted, but none the less beautiful. Wish if aliens (sarcasm) wouldn't have invaded this beautiful place, things would have been different. This picture below is the beautiful Qargah lake. Its said in winters the lake freezes and people walk over it.
我去过那儿两次。喀布尔和坎大哈。喀布尔和西姆拉一样美丽,坎大哈则有点荒凉,但依然美丽。如果外国人没有入侵这个美丽的地方,事情就不一样了。下图是美丽的Qargah湖。据说冬天湖水结冰,人们可以在上面行走。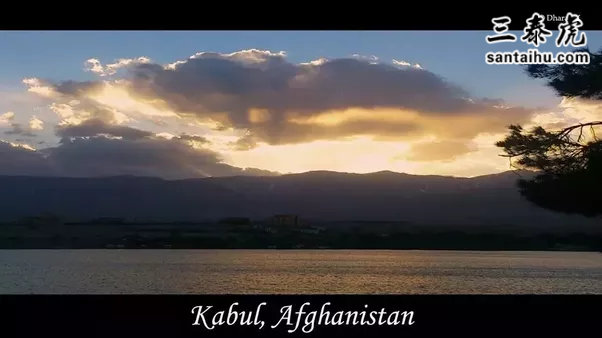 Back to answering the question.
Was able to make two Afghani friends, not in touch now though, but I am sure if I ping back they will reply back with a lot of love. Friendship matters !
While I was there, I was treated very very well, good food, good conversations and they will always make you feel secured. One of them completed his education in Pakistan, and came back to Afghanistan. He definitely used to abuse Pakistan and didn't like the country much (for reasons not unknown).
Also, met few Indians who are working for a living in Afghanistan. I was surprised at first, but after conversing with them, they said generally people are open and quite friendly with Indians. A lot of respect at work and are valued. Although the risk of getting injured or killed is always there.
A personal experience - Met an afghan trader, while the first time I met him he just came and gave me a warm hug as a greeting, offered their traditional tea and put his points across in a very open way. He never promised to buy from us as he, rather locals, couldn't afford the Indian made product, preferred the Chinese counter part as he had to justify his profit/loss. He was very generous and did give me a lot of info with regards to his business. I felt trusted !
我来回答问题吧。
我曾交过两个阿富汗的朋友,虽然现在没有联系,但我相信如果我联络他们,他们会给我很多爱。友谊很重要!
我在那里的时候受到了非常非常好的礼遇,美味的食物,愉快的谈话,都让你感到安全。其中一人在巴基斯坦完成学业,回到阿富汗。他肯定曾经咒骂过巴基斯坦,也不太喜欢这个国家(原因不明)。
同时,我也遇到了一些在阿富汗谋生的印度人。一开始我很惊讶,但是在和他们交谈之后,他们说一般来说人们对印度人很坦诚,很友好。在工作中得到尊重和重视。尽管受伤或死亡的风险总是存在的。
还有我的一个个人经历—我遇到一个阿富汗商人,我第一次遇到他时,他径直走过来给我一个温暖的拥抱作为问候,他带我吃他们的传统茶,并以非常坦率的方式表达他的观点。他从来没有承诺过要从我们这里购采购,因为他买不起印度制造的产品,更喜欢中国制造商,因为他必须保证他的利润。但他非常慷慨,确实给了我很多关于他生意的信息。我感到了被人信任的感觉!
They love and admire Bollywood. Used to sing songs with them in their car, at their office. By the way cars have both left and right hand drives. Reason, most of them are gifted by Asian , US or European countries.
I am still in touch with an Afghan-German lady. She migrated to Germany during the sad times of the war. She loves Afghanistan as much as she loves Germany. A few rich people (rich in afghan sense) still follow a custom of Bachezaadi, where young kids are made to do things which are not appropriate at their age. She is trying to fight this. Patriotic, isn't it !
These are my personal views political on how I was treated. Diplomatic and political relations too also have their place, which can be easily googled. I am not sure how other nationalities are treated or what they think about them. We have had a long history with them and they truly acknowledge that.
In short I would say they respect, trust and value Indians.
他们热爱并欣赏宝莱坞。过去常常和他们一起在车里,在办公室里唱歌。顺便说一下,汽车有左驾驶和右驾驶。原因是,他们中的大多数人都是来自亚洲、美国或欧洲国家。
我还和一位阿富汗裔德国女士保持着联系。她在战争悲惨时期移居德国。她爱阿富汗就像她爱德国一样。少数富人(阿富汗意义上的富人)仍然遵循着巴切扎迪的习俗,在那里,年幼的孩子被迫做一些在他们这个年龄不合适的事情。她正试图与之抗争。
这些是我个人的观点。外交和政治关系也有一定原因,谷歌上可以很容易地搜索到。我不知道其他国家是如何对待他们的,也不知道别人怎么看待他们。我们与他们有着悠久的历史,他们也承认这一点。
简而言之,我认为他们尊重、信任和重视印度人。
Aditya Modi, PGP(2014-16), IIM Ahmedabad
I am writing this answer on the basis of a discussion with three guys from Afghanistan which happened while I was travelling from Hamburg to Copenhagen.
They were fond of Bollywood
I was amazed to see their knowledge about the bollywood. They were vivid watchers of Bollywood movies. One of them started humming a song "Qayamat- Qayamat" from the movie Deewane.
Apart from the Khan trio of the bollywood, they were fond of Amitabh Bachchan and Akshay Kumar. They even mentioned Fardeen Khan (Seriously! Even Indians do not talk about him now).
They were vehemently vocal against Pakistan
According to them Pakistan is the only obstacle in the growth and development of Afghanistan. "Pakistan doesn't want India to enter Afghanistan. They want us to be on their mercy". One of them had travelled to Pakistan and he termed Pakistani police officials as the most corrupt people he has ever seen.
They accused Pakistan and Iran of spreading terrorism in the Afghanistan. In their views Pakistan and ISI were responsible for attacks on the Indian embassy in Kabul. They even suggested that India should go for a full fledged war and nuke/destroy Pakistan. (P.S.- I don't want India to accept this suggestion.)
They were a great fan of Indian education system
According to them Indians have achieved a global status due to its education system. They were wondering that how an Indian kid start his schooling and start learning english at an age of 3-4 years. One of their friend got his education from an Indian institute. They wanted India to spread its education system in Afghanistan.
我写的这个答案是基于我和三个来自阿富汗的人的讨论,我们是在从汉堡到哥本哈根的旅途中遇见的。
1. 他们喜欢看宝莱坞电影
我很惊讶于他们对宝莱坞的了解。他们是宝莱坞电影的忠实观众。其中一人开始哼唱电影《Deewane》中的一首歌"Qayamat- Qayamat"。
除了宝莱坞的可汗三人组,他们还喜欢阿米塔布·巴克强和阿克谢·库马尔。他们甚至提到了Fardeen Khan(印度人现在都很少谈及他了)。
2.他们强烈声讨巴基斯坦
他们认为,巴基斯坦是阿富汗增长和发展的唯一障碍。"巴基斯坦不希望印度进入阿富汗。他们想让我们听他们摆布。"其中一人去过巴基斯坦,他称巴基斯坦警察是他所见过的最腐败的人。
他们指责巴基斯坦和伊朗在阿富汗传播恐怖主义。在他们看来,巴基斯坦和三军情报局应对印度驻喀布尔大使馆遇袭负责。他们甚至建议印度发动全面战争,用核武器摧毁巴基斯坦。(注:我不希望印度接受这个建议。)
3.他们非常喜欢印度的教育体系
据他们说,印度人由于其教育体系而在全球获得一席之地。他们想知道一个印度孩子是如何在3-4岁的时候开始上学、学习英语的。他们的一个朋友在一所印度学院接受教育。他们希望印度将其教育体系推广到阿富汗。
Sangeeta Mahala,
Once United States withdraws completely from Afghanistan, there are three countries which have strategic interests here, more than anybody else - India, Pakistan and China. Among these countries, I think India is the most favoured among the Afghan people. The same cannot by said about the Afghan government.
Governments's relations with other countries are driven by geopolitics, economic benefits from that particular country, while people's connections with other nations are motivated by the good-will generated. India has been doing many economic, educational, health developments works in Afghanistan. India, also has always opposed Taliban rule in Afghanistan and denounced any terror activity in the country. While, Pakistan had covertly supported Taliban activities and Pakistan's intelligence agency ISI provides logistical and arms support to Taliban.
Clearly, India's developments works and it's consistent neutral stand in internal affairs of Afghanistan have created a positive outlook of India in Afghan people's mind. Afghans are very proud people and India has always respected that and still does. On the other hand, Pakistan always interfered in afghan politics and supported the groups which were against the welfare of Afghanistan and it's people.
So, to conclude Afghans favour India over Pakistan and so did the Hamid Karzai government. The present Afghan government is tilted towards Pakistan to seek it's support in Taliban peace talks.
一旦美国从阿富汗完全撤军,这里就有三个国家拥有战略利益——印度、巴基斯坦和中国。在这些国家中,我认为阿富汗人民最喜欢的是印度。但阿富汗政府却并不这么认为。
政府与其他国家的关系是由地缘政治、特定国家的经济利益驱动的,而民众与其他国家的联系则是由善意驱动的。印度一直在阿富汗进行许多经济、教育和卫生方面的发展工作。印度也一直反对塔利班在阿富汗的统治,并谴责该国的任何恐怖活动。同时,巴基斯坦暗中支持塔利班活动,巴基斯坦情报机构ISI向塔利班提供后勤和武器支持。
显然,印度的发展卓有成效,在阿富汗内部事务中始终保持中立立场,在阿富汗人民心中树立了积极的印度观。阿富汗人是非常自豪的民族,印度一直尊重这一点,现在仍然如此。另一方面,巴基斯坦总是干涉阿富汗政治,支持那些反对阿富汗人民福利的组织。
综上所述,阿富汗人偏爱印度甚于巴基斯坦,哈米德•卡尔扎伊政府也是如此。目前的阿富汗政府倾向于巴基斯坦,在塔利班和谈中寻求巴基斯坦的支持。
Sri Harsha, Student, Always learning.
As an Indian who studies abroad i have the real pleasure to meet several people of various nationalities. Overall India does carry a negative air "poor country, people are barbarians etc., (Thanks popular media)" But in sweden there were quite few afghans i had the pleasure to interact with. They love India... I was shocked at first but soon came to realize India has been investing in their education infrastructure and also helping them get foot hold after Americans obliterated most of their infrastructure and as usual absconded the place to rot.
I had a sit down with an afghan guy who was in sweden as a refugee and talked for quite some time. He had great regard to India, Our previous govt and the current one has been supplying several medical and social aid packages to help the country raise; For once I felt proud and indeed it changed the my personal view of Indian political system too. He said times are tough there (esp during war) but currently they are ameliorating for good. He was happy that India a global competeting economy is looking after countries in sub-continent. Well i wish to visit afghanistan as a tourist and as a photographer.
作为一个在国外学习的印度人,我很高兴认识几个不同国籍的人。总的来说,印度确实背负着"国家贫穷,人民野蛮等等"恶名,但在瑞典,我接触到的阿富汗人很少。他们喜欢印度……一开始我很震惊,但很快就意识到印度一直在投资他们的教育基础设施,并在美国人摧毁了他们的大部分基础设施后对他们施以援手。
我和一个阿富汗人聊过天,他是瑞典的难民,我们聊了很长时间。他非常尊敬印度,我们的前任政府和现任政府一直在提供几项医疗和社会援助计划,帮忙筹集资金;我对此感到自豪,而且确实改变了我个人对印度政治制度的看法。他说,当时的日子很艰难(特别是在战争期间),但目前情况正在好转。令他高兴的是,印度这个全球竞争力很强的经济体正在关照次大陆国家。我希望能有机会以游客和摄影师的身份访问阿富汗。
Hitesh Saini, MA Honours Economics (2018)
Nearly every point concerning what India has done for Afghanistan (and vice versa) and why Afghanistan doesn't get along with Pakistan well have been covered.
I'll try to give another perspective. I study in Panjab University in Chandigarh and we have lots and lots of students around us who are Afghan nationals. Two of my classmates are also from Afghanistan. One of them, Shahab (short for Shahabuddin Noori), is a very good friend. He always speaks about how much India has helped Afghanistan through thick and thin. When the construction of Salma Dam was completed recently he thanked me as if I was the one who built that dam. Of course! I took that thanks in a very national sense.
Well, sometimes when we talk he vehemently opposes Pakistan, among other reasons, over Durand Line.
Overall, they are very good people, very polite and very fun loving. We've danced on our freshers on random Afghani songs we had no idea about.
关于印度为阿富汗做了什么(反之亦然)以及为什么阿富汗和巴基斯坦相处得不好,几乎每一点都有人提及了。
我想试着给出另一种观点。我在昌迪加尔的潘贾布大学学习,我们身边有很多学生都是阿富汗人。我的两个同学也来自阿富汗。其中之一,Shahab (Shahabuddin Noori的缩写)是我一个非常好的朋友。他总是说印度帮助阿富汗度过了多少艰难困苦。当萨尔玛大坝最近完工时,他感谢我,好像是我建造了那座大坝。当然!我从国家的角度接受这份谢意。
嗯,有时候当我们谈论时,他激烈谴责巴基斯坦,除了其他原因之外,主要是因为杜兰线。
总的来说,他们都是非常好的人,非常有礼貌,非常爱玩。我们在新生们的伴奏下跟着我们从未听过的阿富汗歌曲起舞。
Piyush Joshi, works at National Remote Sensing Centre , ISRO
Some years ago when I was travelling back to my college, I had a chance to meet an Indian Soldier who was posted in Afghanistan as a part of the UN's peacekeeping mission. I had quite a lot of discussion with him as the journey was a whooping 32 hours one. One of the several questions that I asked was the same as stated here and following was the reply as said by the afghan people to him:
"Hindustan ka admi!! Acha aadmi, Sacha aadmi!!"
(Indian people, Good people, honest people)
The pride in his eyes while saying this statement cannot be described in words. Whenever I tell this incident to anyone I have the same pride flowing through me.
Jai Hind!!
几年前,当我回大学看看时,我遇到了一位印度士兵,他是作为联合国维和任务的成员被派往阿富汗的。我和他谈了很多,因为这是一场长达32小时的旅行。我问了好几个类似的问题,以下是阿富汗人民对他的回答:
"Hindustan ka admi!! Acha aadmi, Sacha aadmi!!"
(印度人,好人,诚实的人)
他说这番话时眼里的自豪是无法用语言来形容的。每当我把这件事告诉别人的时候,我也感到同样的自豪。
印度必胜! !
Anonymous
I was part of the special forces team in Kabul, to train our friends how to neutralize the extremest forces. I had a tough time in Kabul but my counterparts were fabulous people. we got together very easily and one specific thing in Afghan culture that i am fan off is when they welcome you that is wholeheartedly. They hug you and you can feel the warmth. Anyone who knew that i am from India, were my best buddies. I am still friends with most of them , During my time there i attended Afghan weddings and went out with my friends as safe as heaven. They took me to some most amazing places.
I am just putting my views and i cannot comment how they treat others. tough i must say they are very respectful and ideological brothers.
我是喀布尔特种部队的一员,训练我们的朋友们如何消灭极端势力。我在喀布尔度过了一段艰难的时光,但我的对手都是了不起的人。我们很容易聚在一起,阿富汗文化中有一件特别的事,那就是他们全心全意地欢迎你。他们拥抱你,你能感觉到温暖。任何知道我来自印度的人,都是我最好的朋友。我参加了阿富汗人的婚礼,和我的朋友们一起外出,像天堂一样安全。他们带我去了一些最不可思议的地方。
我只是发表我的观点,对于他们如何对待别人我无法置评。我必须说,他们是非常恭敬有礼的兄弟。
Chandravadan Trivedi, former Retired Fishery Scientist
Afghans know that Pakistan doesn't want the country to develop. The Pakistanis want the Afghans to be at their mercy.
A great chunk of money given by U.S. to combat Tehrike Taliban Afghanistan has been gobbled by Pakistani Army & each of their general have become richer by 80 crores of Rupees, & many have left Pakistan & settled in Saudi Arabia, Lebanon, Canada & Kuwait.
Pakistan is not allowing a road link between Afghanistan to India via Pakistan, for traffic of goods from India to Afghanistan. With the result, India now proposes to build Chabahar in Iran & from there a rail line is laid to transfer goods to Afghanistan.
Pakistan is behind all terrorist attacks in Afghanistan. Now Ashraf Gani, the Afghan President is not in good terms with Pakistan for the same reasons.
Afghans has high respect for Indians, for numerous reasons - foremost being the cultural tie up, many Indian projects are running to develop the country.
They know many Bollywood actors & avidly watch Indian movies.
阿富汗人知道巴基斯坦不希望他们的国家得到发展。巴基斯坦人希望阿富汗人听他们摆布。
美国给阿富汗打击塔利班的一大笔钱被巴基斯坦军队吞噬了,他们的每一位将军都分到了8千万卢比,许多人离开巴基斯坦,定居在沙特阿拉伯、黎巴嫩、加拿大和科威特。
巴基斯坦不允许从印度到阿富汗的商品运输通过道路途径巴基斯坦。因此,印度现在提议在伊朗建造恰巴哈尔,还从那里铺设了一条铁路,将货物运往阿富汗。
巴基斯坦是阿富汗所有恐怖袭击的幕后黑手。由于同样的原因,阿富汗总统阿什拉夫·加尼与巴基斯坦的关系也不太好。
阿富汗人非常尊重印度人,原因有很多——首先是文化上的联系,许多印度项目都是为了这个国家的发展。
他们知道许多宝莱坞演员&热衷于看印度电影。
Nathan Paul
Pakistan and Afghans are step brothers so they always fight each other. India and Pakistan are step brothers so they do always fight. Afghans and Indians are cousins. So the relation is distant and mutual respect. America spent billions in Afghanistan but they are billed again to expensive American consultants for 350$ per hour and costly hardware. So average Afghan does not see any use of American Aid other than some NGO public health campaigns.
India's aid directly goes to projects even if they are executed by Indian firms they are cheep and actually building some roads, projects for people to use. Pakistan might have spent more money hosting Afghans in Pakistan but they want to control Afghanistan which is not liked by Pakistan.
巴基斯坦和阿富汗是继兄弟,所以他们总是互相争斗。印度和巴基斯坦是继兄弟,所以他们总是打架。阿富汗人和印度人是表亲。所以这种关系是疏远的,相互尊重的。美国在阿富汗花费了数十亿美元,但他们也向昂贵的美国顾问支付每小时350美元,支付昂贵的硬件费用。因此,除了一些非政府组织的公共卫生运动外,普通阿富汗人看不到美国的任何援助。
印度的援助直接流向项目,即使这些项目是由印度公司执行的。他们确实建设了道路和项目,供人们使用。巴基斯坦本可以花更多的钱在巴基斯坦接待阿富汗人,但他们想控制阿富汗,而巴基斯坦并不喜欢阿富汗。