Single mothers head 4.5% of all Indian households
单身母亲家庭占印度家庭的4.5%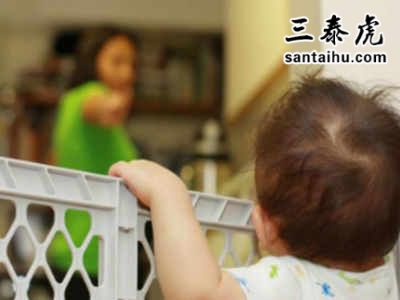 NEW DELHI: An estimated 4.5% of all Indian households are run by single mothers, says a UN report which draws attention to the significant number of lone parent families in the country. Even as the dominant household form in India continues to be a mix of couples living with their children of any age, followed by extended families, the UN Women report puts the figure of lone mother households in India at 13 million.
新德里:联合国的一份报告指出,据估计,印度单身妈妈家庭占4.5%,该报告引起了人们对印度单亲家庭的关注。尽管印度的主流家庭形式仍然是与父母子女一起生活的家庭,其次是大家庭,而联合国妇女署的报告认为,印度单身妈妈家庭数为1300万。
Another 32 million are estimated to be living in extended households. Released on Tuesday, the global report — "Progress Of The World's Women 2019-2020"— analyses how diverse family structures are impacting women and their choices. In India, 46.7% of families are couples living with their children, over 31% live in extended families while single-person families account for 12.5%.
据估计,还有3200万单身母亲住在大家庭里。周二发布的全球报告《世界妇女2019-2020年进展》分析了不同的家庭结构如何影响妇女。在印度,46.7%的家庭是父母子女同住家庭,超过31%的家庭是大家庭,而单身家庭占12.5%。
Globally it turns out that over eight of every 10 lone-parent households are headed by women (84.3%). Based on data from 89 countries, this translates to 101.3 million households where lone mothers live alone with their children. Many other single mothers live with their children in extended households.
从全球来看,每10个单亲家庭中就有8个以上的家长是女性(84.3%)。根据89个国家的数据,这意味着有1.013亿家庭为单身妈妈和孩子生活在一起。许多单身母亲和孩子住在大家庭里。
"In India, the poverty rate of lone mother households are 38% in comparison to 22.6% for dual-parent households," it said. Marriage and motherhood affect women's labour force participation and income. In India, based on data from 2012, 29.1% of all women aged 25-54 years are in the labour force, compared to 97.8% for men of the same age. The report also draws attention to the needs of the growing elderly population.
报告称:"在印度,单亲家庭的贫困率为38%,而双亲家庭的贫困率为22.6%。"婚姻和生育影响妇女的就业和收入。2012年的数据显示,在印度,25岁至54岁的女性中,有29.1%在工作,而同龄男性的这一比例为97.8%。报告还提请注意日益增长的老年人口的需求
"Women, on average, live longer than men in all regions and countries. At the global level, men's life expectancy is projected to be lower than that of women by 4.6 years during 2015-2020, it said pointing out the need to focus on senior women.
"在所有国家和地区,女性的平均寿命都比男性长。报告指出,2015年至2020年,全球男性预期寿命会比女性预期寿命低4.6岁。
印度时报读者的评论:
译文来源:三泰虎 http://www.gremelin.com/47905.html 译者:Jessica.Wu
外文:https://timesofindia.indiatimes.com
Sanjoy Pandey • Kolkata • 8 hours ago
Well, let there be a study to ascertain the quality of life of the children of the single mother.
开展一项研究,研究下单亲母亲家庭孩子的生活质量吧。
Sanketh g• Bangalore • 4 hours ago
The percentage in 9ther countries is higher bz of high divorce rate.Western people should stop gauging everything as per their comfort and understanding bz they dont understand many right things. Secondly, Indians should stop being too fond of Western people, thought or culture and start knowing about the culture and tradition of self which is followed with some logic here for 1000 yrs. Our culture is considered as one of the most civilised one from early past before westerns could realize anything. Things have changed for some extent post invasions and discouragement to the Indian education.
在其他国家,单亲家庭比例更高,因为那些国家的离婚率更高。西方人不应以他们的标准衡量一切。
其次,印度人不应效仿西方人,了解自己的文化和传统。印度文化被认为是最文明的文化之一,比西方文明早多了。印度遭受入侵之后,情况在一定程度上发生了变化。
Indian• 4 hours ago
Absolutely agree, the current situation in the country is reflection of how much Indians and the Govt has adopted Western culture.
同意,印度目前的状况反映了印度人和印度政府对西方文化的接受程度。
Shasti Brata • 6 hours ago
Hope we do not follow the west and families with single mothers stay in the lone digit percentage.
希望我们不要效仿西方,单亲妈妈的家庭比例应该保持在个位数。
aashiq mohamad • 9 hours ago
Kudos to these brave women who struggle hard to take care of their children and family.
向这些勇敢的女性致敬,她们努力养家,照顾孩子。
Che Mir• 4 hours ago
Not all but many so called "Single Mothers" in big cities are b1ch@s who made the lives hell & parted with money and the kid and now enjoying sympathy. Marriage in cities should not be measured by the same norms of 20 years ago.
在大城市里,许多所谓的"单身妈妈"把生活弄得一团糟,带着钱和孩子离开,现在却博取同情。婚姻不应该用20年前的标准来衡量。
CHANDRASHEKHAR giri• nepal • 4 hours ago
self earning, self centered,women can't tolerate male counterpart,
自己赚钱,自我为中心,不用受男人的气
aaaa bbbb• 3 hours ago
for child both father and mother are necessaary,but these leftist will destroy indian culture. shame
对孩子来说,父亲和母亲都是必不可少的。左翼分子会摧毁印度文化的,可耻。
Lakshmi Narayanan • 3 hours ago
What about single father and fathers who are with family and who toil hard and take abuses of bosses to bring bread and butter to family? Give men also some credit they deserve.
单身父亲和有家室的父亲呢?他们辛苦工作,受老板的虐待,只为了养家糊口?也要给男人一些赞赏。
Ramana Gove• 5 hours ago
Undoubtedly mother plays a crucial role in running the traditional family style in our country.She is a pivot on which the stability, performance,progress of a family depends in many families That way women have a peerless role and respect too in the conventional family tradition in our country.
毫无疑问,母亲在我国传统的家庭经营中起着至关重要的作用。她是一个支点,一个家庭的稳定和进步都取决于这个支点。妇女在我国的家庭传统中发挥着无与伦比的作用,因而受到尊重。
Gaurav Mathur • 5 hours ago
Hope 90% n above such women are living by choice and are happy too
希望90%以上单亲妈妈都是自己选择的,希望她们过得幸福
Indian• 4 hours ago
India is becoming dead because of ignoring Hindu traditions.
由于忽视印度教传统,印度这个国家正在走向灭亡。
Krishan Kumar Totlani• Jaipur • 5 hours ago
To Single Moms: You are a doctor, a teacher, a nurse, a maid, a cook, a referee, a heroine, a provider, a defender, a protector, a true Superwoman. I salute all single moms of our country where conditions for them are bit difficult.
单身妈妈们,你们是医生、老师、护士、女佣、厨师、裁判、女英雄、养家糊口者、捍卫者、保护者,你们是真正的女超人。向我们国家所有的单身母亲致敬,她们的处境有些艰难。
Sanmesh p • vadodara • 6 hours ago
I think there should be a day to celebrate single mothers. They''re doing so much
我认为应该定一个单身母亲日。她们付出了很多
GANGSIN SINGH • 2 hours ago
So, what''s the point of this article?
这篇文章想说明什么呢?
Gung Ho• Ra • 2 hours ago
Government should not give subsidies to single women as this encourages divorce as in western countries. Rater, they should find the root causes of single motherhood and try to prevent/address them. Following the western model is civilizational suicide
政府不应该像西方国家那样给单身女性发补贴,因为这会鼓励离婚。应该找出单身母亲离婚的根本原因,并设法预防离婚的出现。效仿西方模式等于毁灭自己的文明
Devasahayam• 17102, USA • 2 hours ago
2% Hindu widows (largely can''t remarry)
其中2%是印度教寡妇(大部分不能再婚)
Kvs Sarma• 3 hours ago
single mother is an umbrella word for several unfortunate outcomes which forced these haplesd women out to earn for their families. don't go overboard showing your moral superiority in mindless criticism.
单身母亲是不幸的,被迫出去挣钱养家。不要盲目批评,不要盲目显示你的道德优越感。
Smtmkpatelinphil • 5 hours ago
I think they need good Indian husbands for life partners.
我认为她们应找一个好丈夫作为终身伴侣。
Indian• 4 hours ago
I think Indian women should come back to Hindu culture and not Western ways.
我认为印度女性应该遵循印度教文化,不要遵循西方的生活方式。
Drsharma • 4 hours ago
This figure is going to explode as young women in India are running away from the lousy and highly patriarchal arranged marriage system especially in the North and North west. The current govt. is pathetically ill equipped to deal with this problem, as it is headed by bachelor boys....
随着越来越多的印度年轻女性逃离男权包办婚姻制度,尤其是在北部和西北部,这一数字将会激增。可悲的是,印度本届政府没有能力处理这个问题,印度政府是由单身汉领导的。
Bala Srinivasan • saginaw USA • 6 hours ago
This is not a pleasant news with poverty litterally double in single mother household.Time to look into alimony laws widow pension etc.Women&motherhood needs attention in INDIA.
这不是一个令人高兴的消息,单亲妈妈家庭使贫困人口翻了一番。该研究赡养法、寡妇抚恤金等问题了,印度女性、妈妈们应多关注下。